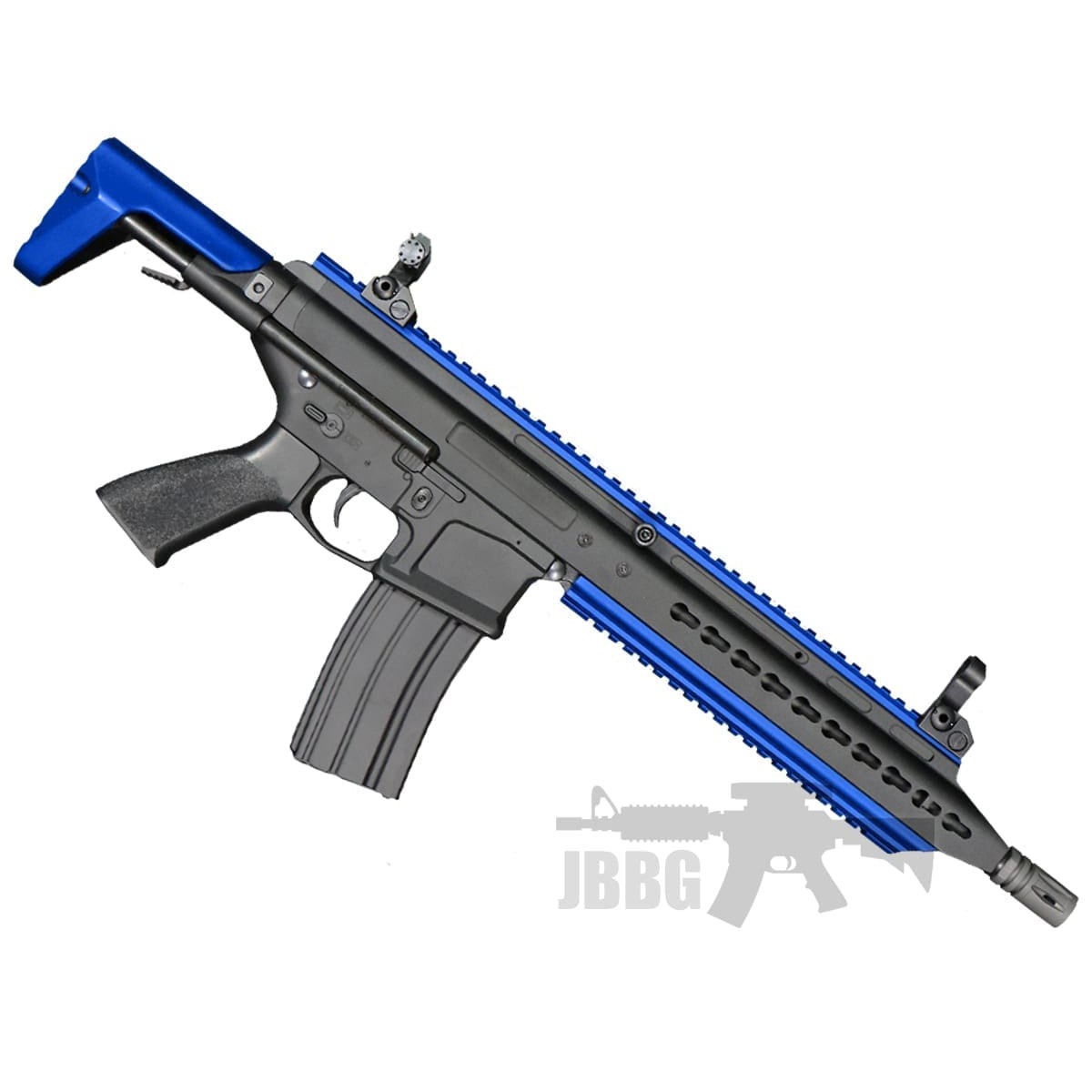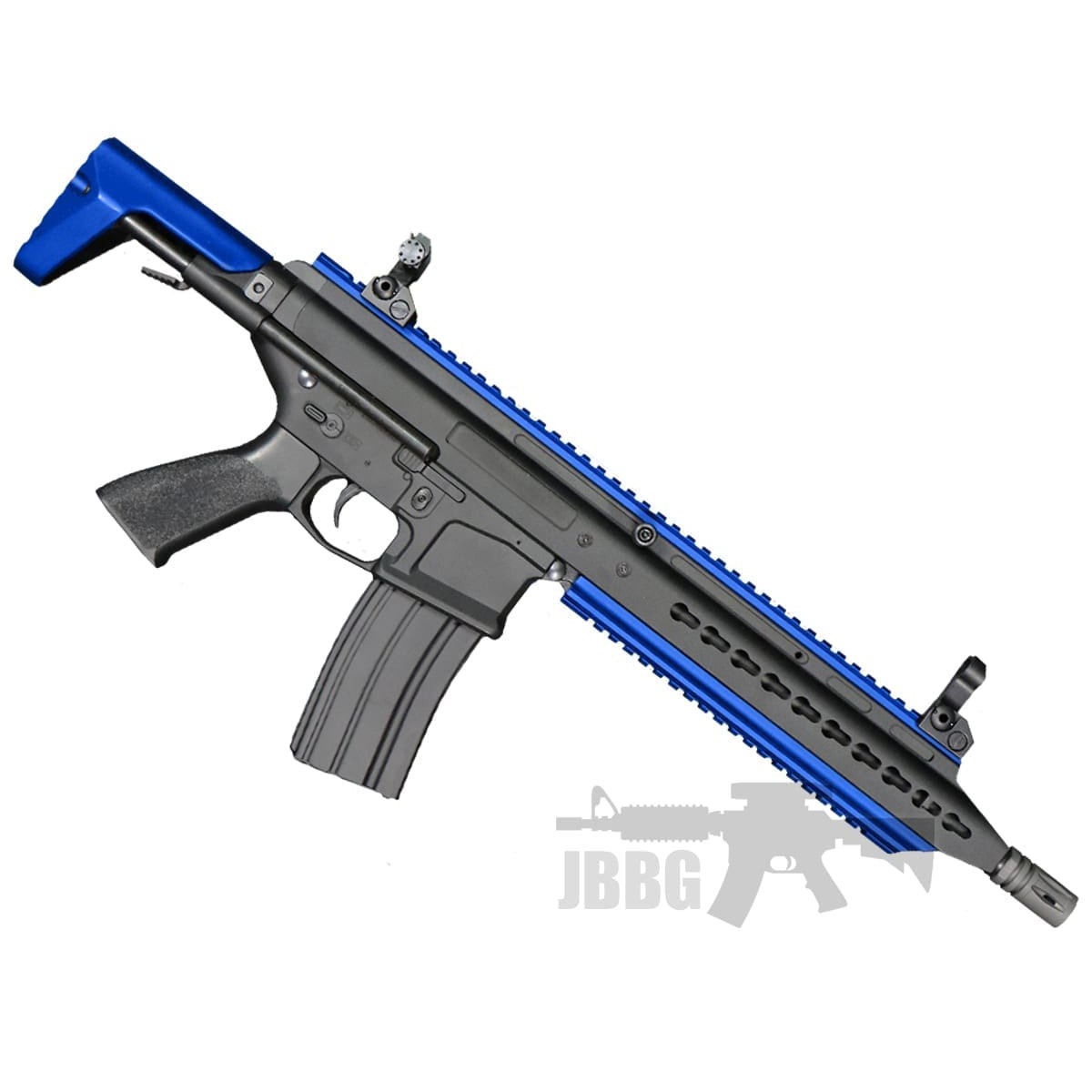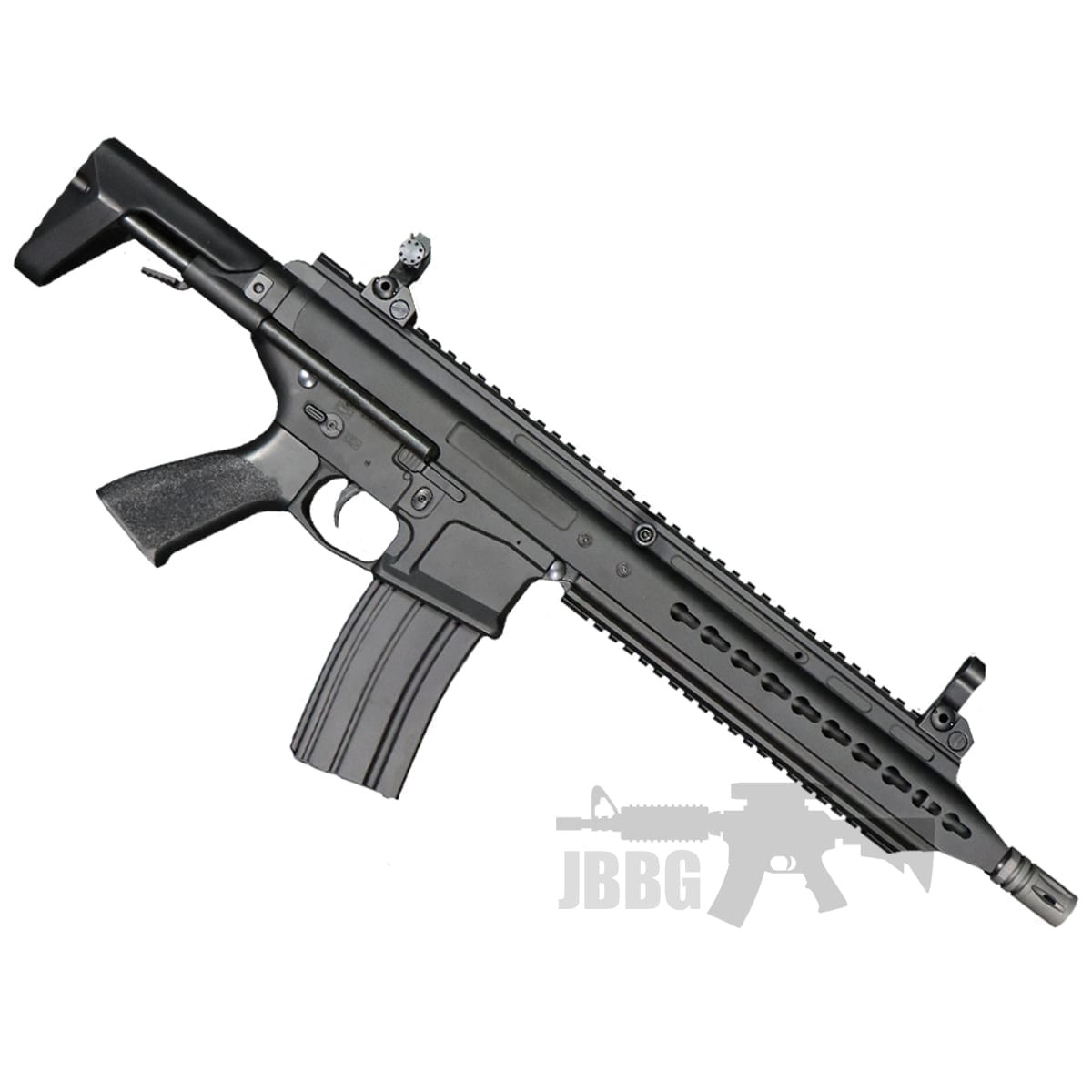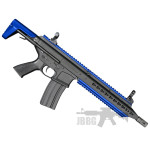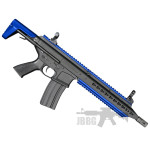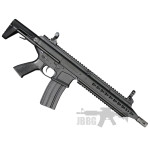 CA107M Scarab RAC AEG
CREATE ACCOUNT OR LOGIN TO SEE PRICING
The Classic Army SCARAB series of AEGs is unlike anything you have seen, battery and charger NOT included.
Description
[grve_single_image image="29251″]
The Classic Army SCARAB series of AEGs is unlike anything you have seen. The SCARAB was designed in-house by the members of Classic Army USA to give players of any caliber exactly what they need. The Rapid Assault Carbine or "RAC" is the most versatile variant in the series, making perfect for close to medium engagements, without losing performance or maneuverability.
Externally, the upper and lower receiver are CNC aluminum to not only give you a super aggressive look but to make sure that both receivers match up perfectly. The handguard which is a part of the upper receiver also houses the battery compartment. The left and right side of the handguard utilizes keymod rails to give you a smooth surface to grip, while the bottom and top portions utilizes picatinny rails to attach a wide variety of accessories. Towards the back, you will see a three (3) position PDW style stock.
Internally, the gun has a 9mm bearing bushing gearbox, a brand new Electronic Control Unit "ECU", 6.03mm tightbore barrel, and a TRUE quick change spring system. The ECU not only protects your trigger contacts but also has a trigger programmable 3 or 5 round burst fire function. This gun is lipo-ready right out of the box. It will shoot 330-400 fps using 0.20g BBs and 900-1000 rpm using a 11.1V battery. It has a true quick change spring system that you can access without having to take out the gearbox so that you can quickly and easily upgrade or downgrade your spring to change the power level.
Features:
CNC machined upper and lower receiver
Keymod CNC machined aluminum handguard
Full-length top rail is ideal for mounting optics and other accessories
Bottom 20mm Picatinny accessory rail
Battery compartment is wired into the handguard
Three positions adjustable stock
9mm metal gearbox
ETU electronic trigger unit provides quick trigger response and protects trigger contacts
MOSFET
6.03mm tight bore barrel
3 or 5 round burst programmable trigger
True quick change spring system
Length: 654mm – 756mm (Adjustable)
Weight: 3008g
Inner Barrel: 304mm
Magazine Capacity: 350rd Hi-Capacity. Works with Matrix, G&G, Tokyo Marui and other compatible M4 / M16 Series Airsoft AEG Magazines
Muzzle Velocity: 330 – 400 FPS (Measured with 0.20g BBs)
Thread Direction: 14mm Negative
Gearbox: Ver 2 Full Metal, Fully Upgradeable
Motor: Long Type
Fire Modes: Semi/Full-Auto, Safety
Battery: Lipo stick type battery (Up to 11.1v) recommended (Battery not included. Wired to handguard with small Tamiya connector)
Hopup: Yes, Adjustable
Package Includes: Gun, Magazine, Manual
LOW VOLTAGE PROTECTION
NIMH and Lithium Polymer (LiPo) batteries that run low on power will not provide sufficient voltage to power the gun. The ETU will detect low voltage batteries and shut off the flow of power to the gun. This protects the battery from over-draining and the gun from internal damage. The gun will not function until the battery is replaced with a freshly charged battery or one with sufficient voltage.
MOTOR PROTECTION
When a battery is connected and the trigger is pulled FOUR (4) times without turning over the motor, the ETU will shut off the flow of power to the gun. The gun will not function until the battery is disconnected and replaced. If this shut off continues to occur, then there is a malfunction with the battery or the guns internal components.
PROGRAMMING THE ELECTRONIC TRIGGER UNIT
Please note, you do not need to do this unless you are an advanced airsofter. You can use the gun as standard with semi and full auto options of fire. However, if you do set up the trigger unit on this gun you will take your gameplay to a new level!
This SCARAB is equipped with an electronic trigger unit (ETU). The ETU can be programmed for five different shooting settings. The ETU also protects the SCARAB's trigger and motor from damage.
WARNING: make sure your gun is unloaded prior to programming…
STEP 1: SWITCH YOUR SELECTOR TO SEMI POSITION
SETUP 2: DEPRESS TRIGGER FOR 5 SECONDS UNTIL YOU HEAR AUDIBLE BLEEPS
SETUP 3: RELEASE THE TRIGGER AND THE GUN WILL CONTINUE TO BEEP. THE BEEPS WILL REPRESENT YOUR CURRENT GUN SETTING (SEE CHART BELOW)
SETUP 4: TO PROGRESS TO THE NEXT SETTING, DEPRESS THE TRIGGER AND HOLD FOR 3 SECONDS. THE SETTING WILL MOVE TO THE NEXT IN SEQUENCE.
STEP 5: RELEASE THE TRIGGER ONCE THE BEEP SEQUENCE CHANGES. IF YOU WISH TO CONTINUE CHANGING, REPEAT STEP 4 AND STEP 5
STEP 6: ONCE YOU HAVE YOUR DESIRED SETTING, TURN THE SELECTOR TO FULL POSITION TO LOCK IN THE SETTING. YOU CAN NOW USE YOUR GUN AS NORMAL