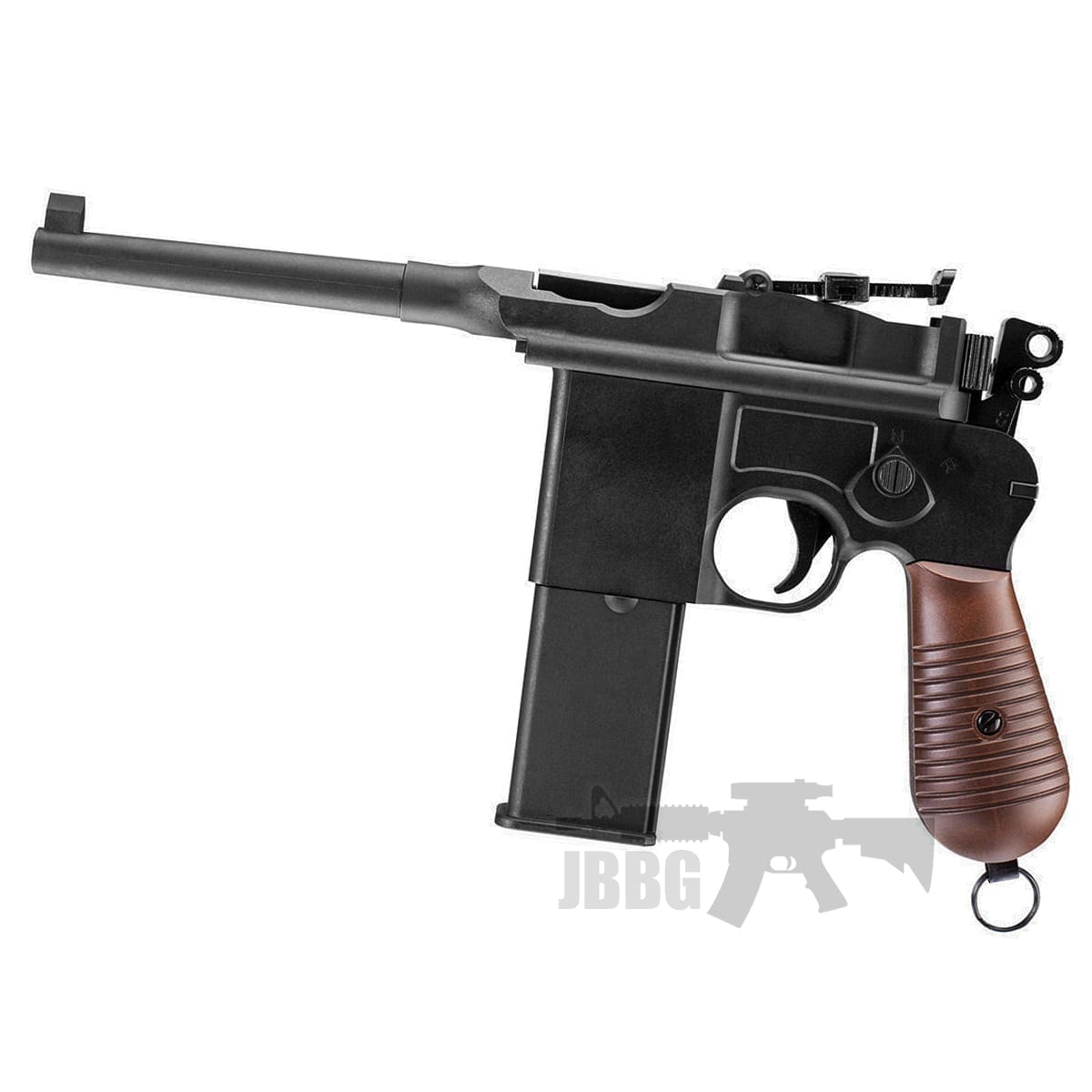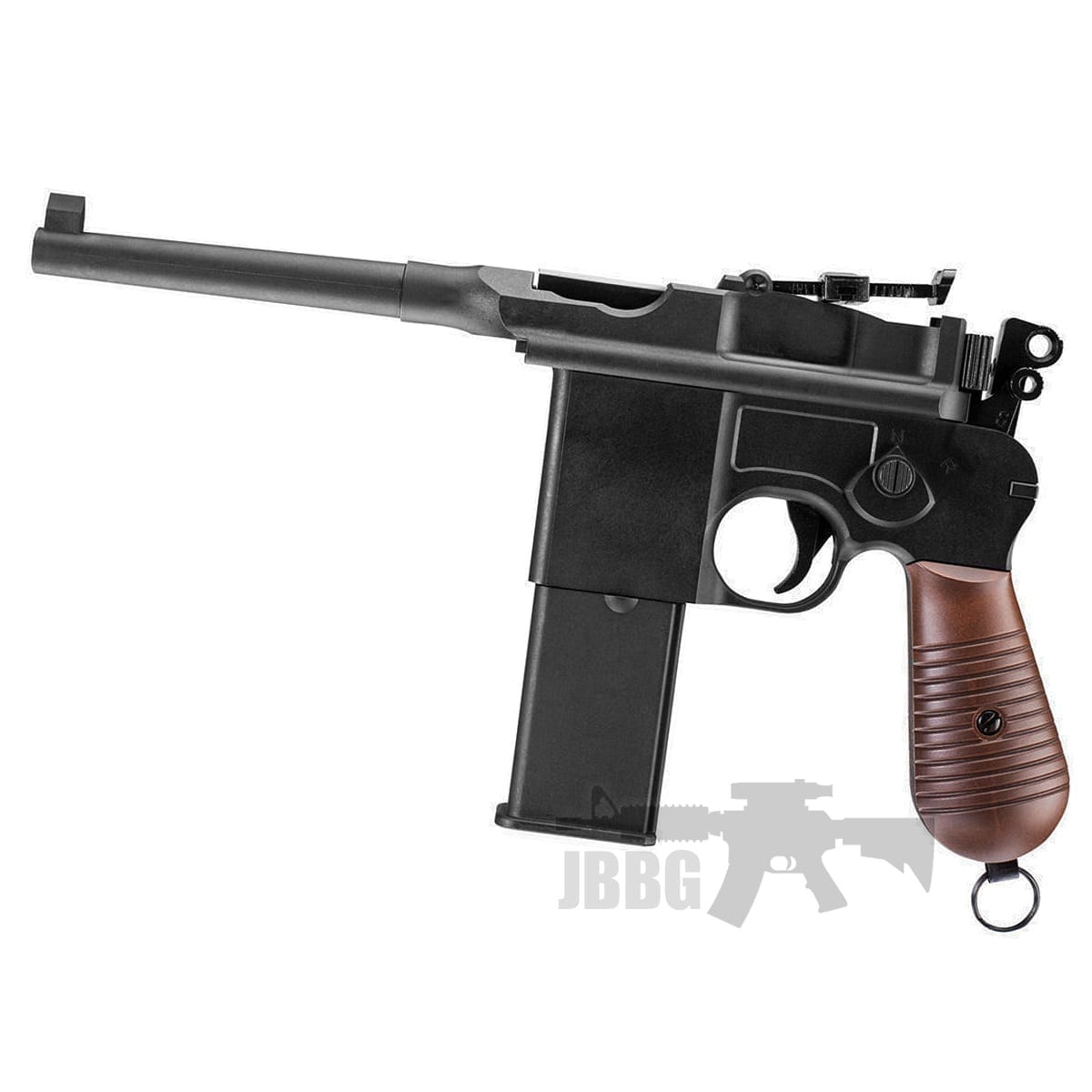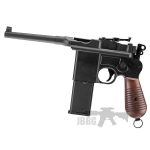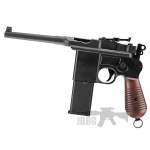 HG196 Box Cannon Airsoft Pistol
€65.00 Ex VAT
Description
HFC MAUSER BOX CANNON C-96
The Mauser C-96, or Broomhandle Mauser, was the first semi-automatic pistol to see widespread use. It was manufactured from 1896 to 1936 in Germany, as well as being manufactured in direct or modified and often unlicensed form in other countries, such as Spain and China.
Features:
– 1/1 Scale high performance assembled Airsoft Non-blow-back Gas Pistol.
– Full metal construction is very solid and makes the gun heavy.
– Rigid hammer really knocks on a firing pin.
– Double action trigger allows rapid firing.
– 26+1 Rds High Loading Capacity Magazine.
– Adjustable rear sight and Hop-Up.
– Hammer Safety.
– Long Barrel increase the power to 370fps with Top Gas.
– Everything, except the grips, on this gun, is metal.
– Broomstick grip with fake wood furniture looks authentic.
– Sling mount to attach a pistol cord.