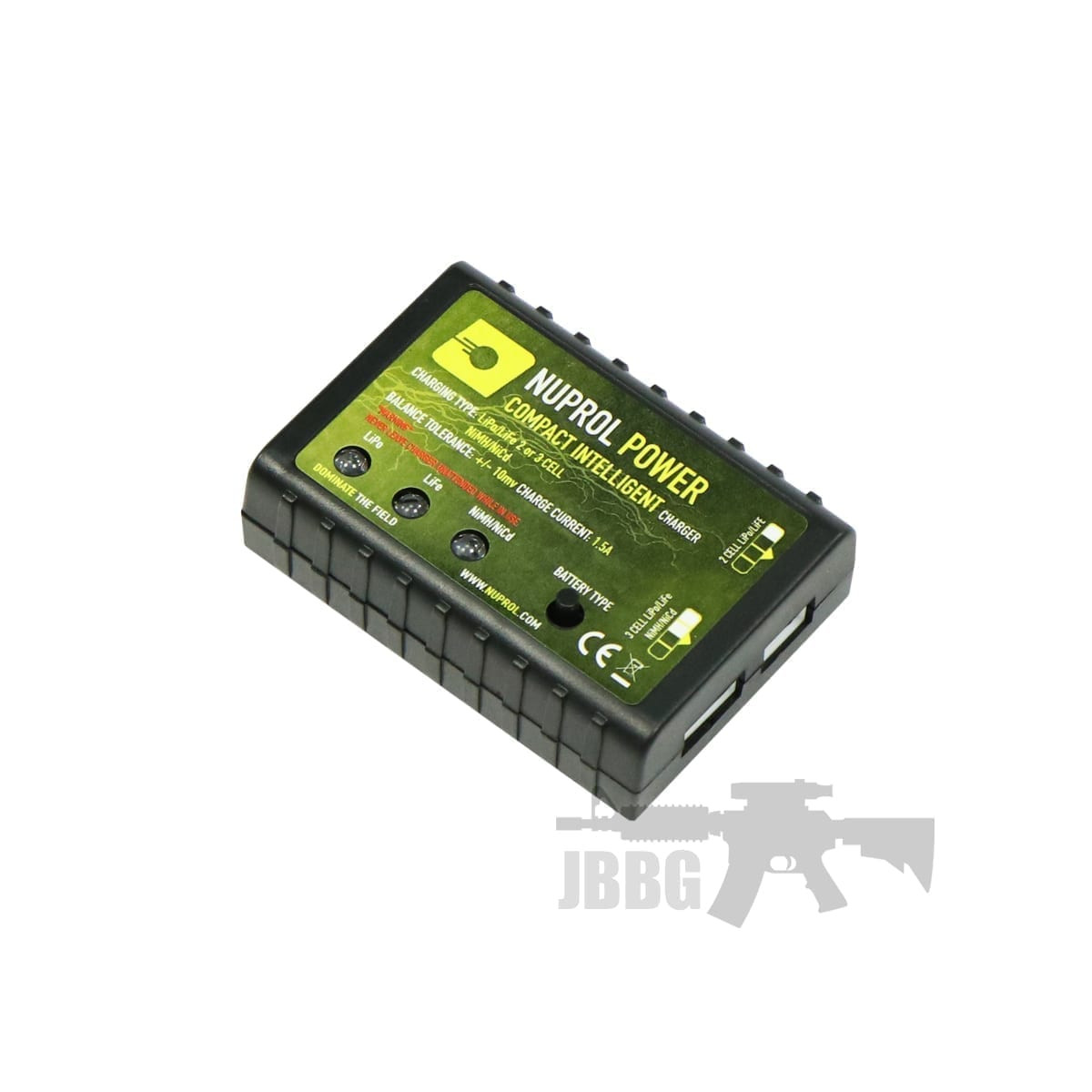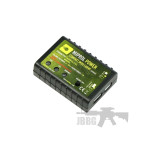 Nuprol Compact LiPo Balance Charger
CREATE ACCOUNT OR LOGIN TO SEE PRICING
NUPROL compact auto-stop intelligent charger for airsoft batteries, including LiPo, LiFe, Ni-Mh and Ni-Cd.
Description
[grve_title title="NUPROL COMPACT LIPO CHARGER NPC-02″ heading="h1″ align="center" margin_bottom="5″]
This charger from Nuprol is a smart charger, meaning that the charger automatically charges and cuts off when the battery is full. Simply keep charging the battery until the light stops flashing. The charger has the ability to charge all of the most common types of Airsoft battery on the market, working with both LiPo and Ni-Mh style batteries, along with more rare battery types such as Li-Fe and Ni-CD batteries. This charger features LED indicators along with a selection button which allows you to switch between the battery types. The LED do not just show what type of battery you're charging, but also give information relating to the status of the charge. The indicators make it possible to display possible problems such as reversed polarity, a low input voltage, and even for damaged battery.
To switch between the charging types you simply push and hold the button until the appropriate LED lights. The charge type is indicated by the front sticker on the charger and goes LiPo, LiFe, then NiMh / NiCd. LiPo and LiFe battery are connected directly through the data ports, and Ni-Mh and Ni-Cd batteries are connected using the supplied Tamiya Connector Harness. This charger is perfect for any airsoft shooter that needs a top quality charger.
Package Includes
Compact Lipo Balance Charger
Four Pin Data Cable to Tamiya Cable
Crocodile Clip Power Cable
Power Block
Plug Converter UK 3 Pin
Instruction Manual
Features:
NUPROL Compact charger
Charges almost all styles of Airsoft batteries
Charges LiPo, LiFe, NiMH, and NiCd batteries
Stops charging when the battery is full
LED Status Indicators
External power supply included
Crocodile Clips power supply lead included
Comes with an adaptor for Mini and Standard Tamiya Connectors
100v – 240v AC Input Voltage Support
50hz / 60hz AC Input Voltage Support
Supports 2 and 3 cell LiPo and LiFe Battery
Support for 7.4v and 11.1v LiPo Battery
Supports Ni-Mh / Ni-cd battery with between 2 – 10 cells
1.5A Charge Current