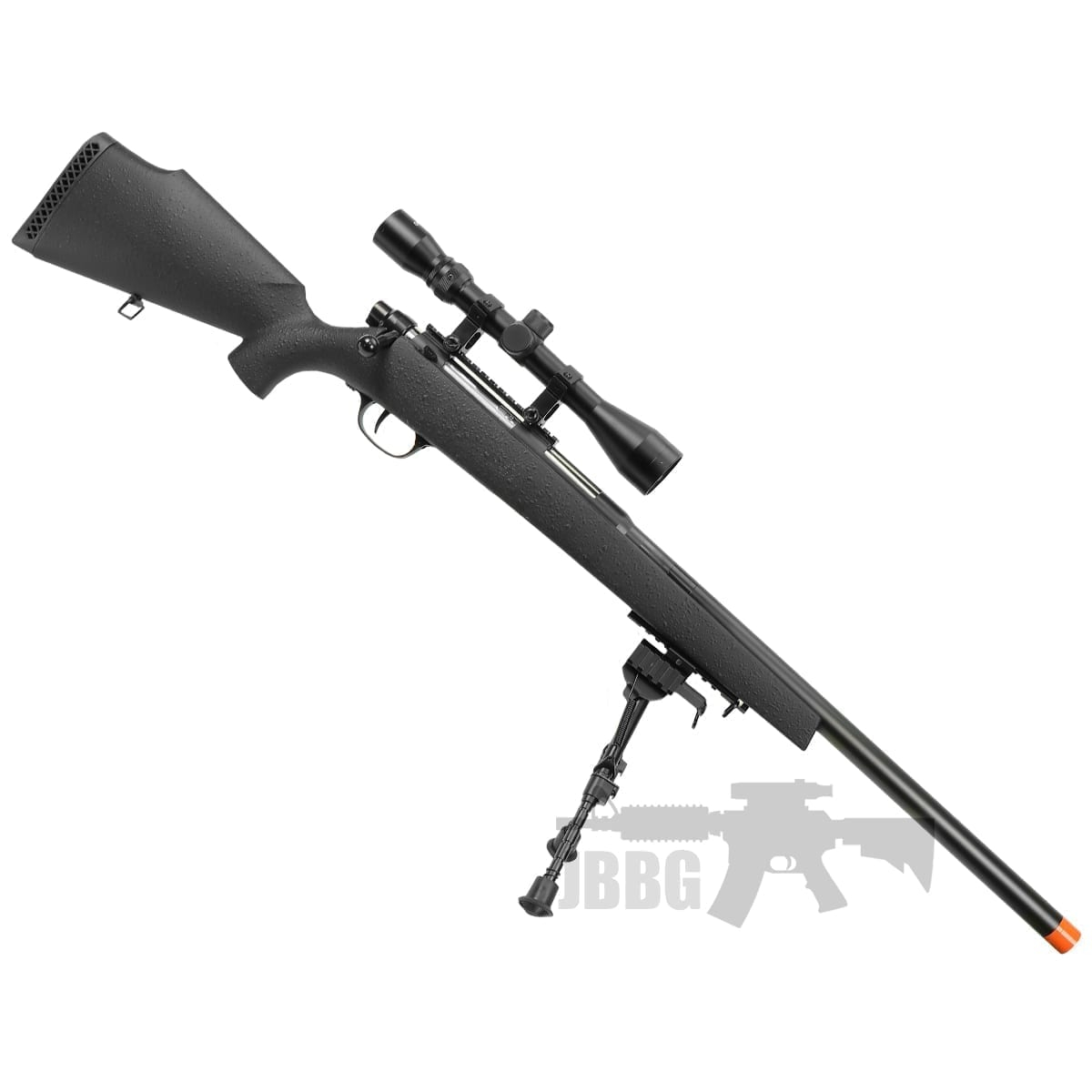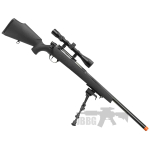 Super X9 Pro Double Bolt Sniper Rifle
CREATE ACCOUNT OR LOGIN TO SEE PRICING
This is the Super X9 airsoft sniper rifle, an outstanding rifle from UHC with two bolts, a spring and a gas. This outstanding rifle set also has a bipod and two different magazine types. Please note, the scope and mounts are not included in this set and you will need to buy them separately from this website.
Description
Additional information
Description
SUPER x9 SNIPER RIFLE
This is the awesome Super X-9 Swat Sniper Rifle. This outstanding airsoft sniper features a heavier barrel design, a 25 Rd magazine, and a shot velocity of 390 fps (using .20g BBs). The gun has two distinct pellet feeding systems and can be fired using shells or a direct feed tube magazine. Airsoft enthusiasts, do not miss this gun! The Super X-9 Swat Sniper Rifle comes with two bolt units, one with spring-powered only and the other is gas powered. It has a 25-rd Magazines plus a 10 round shells magazine system.
IN THE BOX
Sniper rifle stock
Stick Magazine
Bolt – spring
Bolt – gas
Rifle barrel
Rotary Magazine
Shells
Mag Converter
Stock magazine
Bipod
Small bag of BBs
Instructions
SPECIFICATIONS
 FPS 390
POWER TYPE SPRING/GAS
ROUNDS 25
HOP-UP ADJUSTABLE
CONSTRUCTION ABS & METAL
1:1 SCALE YES
WITH CASE NO
WITH MAGAZINE YES X2 + SHELLS
RECOMMENDED AMMO 0.20G +
SCOPE NO
SCOPE MOUNTS NO
BIPOD YES