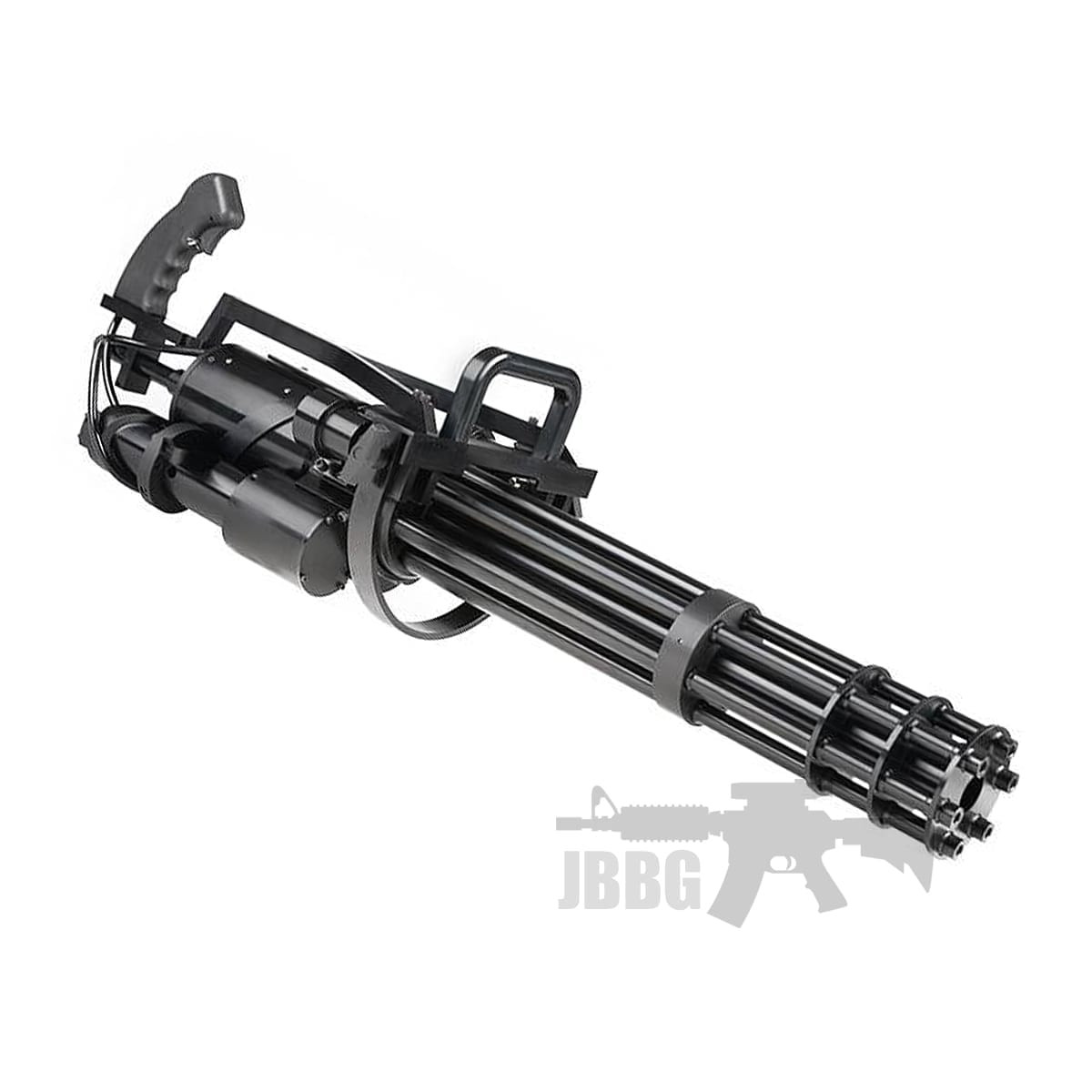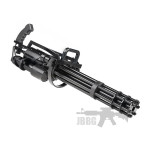 Vulcan Minigun S009M
€2,160.00 Ex VAT
Description
The sales of this item has been restricted to adults only. There is no minimum age requirement by law to use this item, however adult supervision is recommended at all times. You must be 18 years or over to purchase this product
DESCRIPTION
Classic Army M134-A2 Vulcan Minigun (S009M)
– CNC Metal Body
– Gatling Style Rotating Barrels
– 6 Barrel Airsoft Machine Gun
– Rotation of Barrel Powered with Battery
– Machine Gun Operated by Top Gas / CO2 2000 BB Capacity
The Classic Army Vulcan M134-A2 6 Barrel Airsoft Gatling Gun is ready to own any Airsoft field of play. This outstanding full metal minigun is a jaw-dropping 1040mm long with flash hider and weighs in at 11.8kg. A full CNC Metal Receiver, this masterpiece is as durable and strong as it can get. With 6 Gatling-style rotating barrels and 2000 RD holding capacity this Airsoft gun is any Opfor's worst nightmare.
This gun is one of those that you have to see to believe, with amazing looks and outstanding power – the Classic Army Vulcan M134-A2 6 Barrel Airsoft Gatling Gun is top of the line. Whereas other previous M134 models had high wear, tear and maintenance issues, the Classic Army version was designed to avoid these issues and has to be the World's No1 Best Airsoft M134 with near faultless design and easy maintenance.
– M134-A2 Vulcan Minigun
– CNC Metal Body Gatling Style
– Rotating Barrels 6 Barrel Machine Gun
– Rotation of Barrel Powered with a 8.4v or 12.0v Battery
– Machine Gun firing function operated by Top Gas / CO2 with a 2000 BB Capacity
Requires: THE FOLLOWING PRODUCTS TO OPERATE
– Mini Type Rechargeable Battery and Charger (PLEASE SEE ACCESSORIES)
– Compressed Air Tank with Regulator and Quick Release Valve.