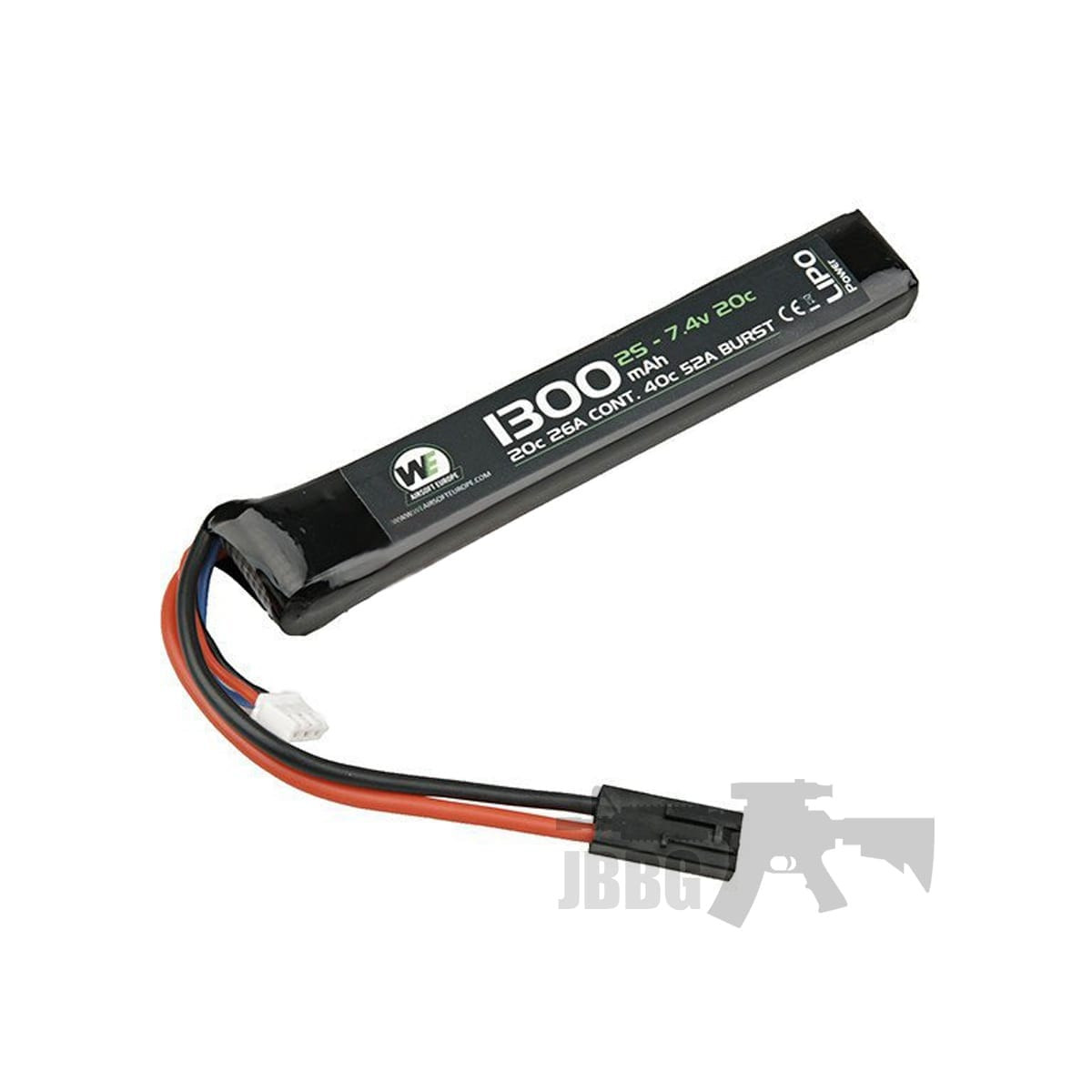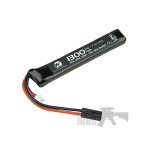 WE 1300MAH 7.4V 20C Lipo Battery
CREATE ACCOUNT OR LOGIN TO SEE PRICING
WE 1300MAH 7.4V 20c LIPO Battery…
Description
WE 1300MAH 7.4V LIPO BATTERY, LiPo batteries (short for Lithium Polymer) are a type of rechargeable battery that has taken the electric Airsoft world by storm. When compared to their old NiCd/NiHm counterparts, LiPo batteries have three main things going for them that make them the perfect battery choice for Airsoft.
LiPo batteries are light and small, LiPo batteries have large capacities, meaning they hold lots of power in a small package
LiPo batteries have high discharge rates to power the most demanding electrics
Please confirm that your Airsoft gun is LiPo ready or you could damage your guns electrics.
Only charge with a LiPo charger and where possible ensure that the management lead is used.
This will balance each cell preventing a fire hazarded.